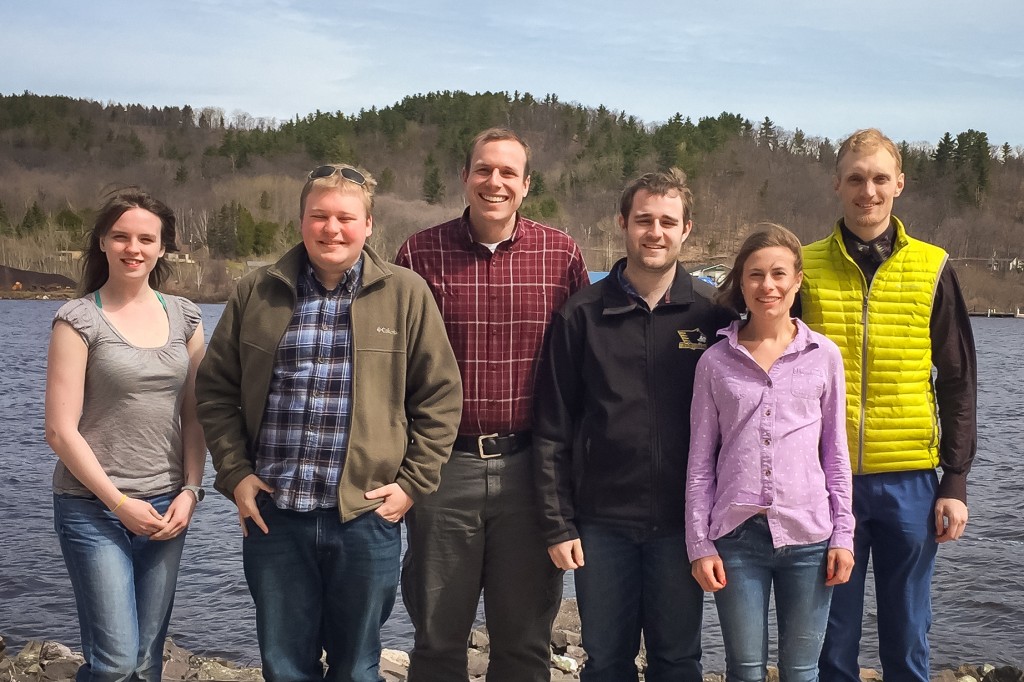 Techtmann Lab 2016:  Amber Dwyer, Andrew Baldwin, Stephen Techtmann, Tim Butler, Anna-Catharina Wilhelm, Andreas Koerner
People

Undergraduates
Andrew Baldwin – Fifth Year Bioinformatics
Andrew is interested in understand the impacts of biocides on environmental microbial communities
Timothy Butler – Fifth Year Biology
Timothy is interested in investigating the oil biodegradation potential of microbial communities in the Great Lakes region.
Jeremy Pepin – Fourth Year Environmental Engineering
Jeremy is interested in understanding the diversity of culturable oil degraders from flowback and produced water from hydraulic fracturing operations.
Mary Stangis – Fourth Year Biochemistry
Mary is interested in characterizing the mechanisms of biocide resistance.
Anna-Catharina Wilhelm – Fifth Year Biochemistry

Anna is interested in understanding the impact of ice cover on microbes involved in the nitrogen cycle.
Lab Alumni
Andreas Koerner
Amber Dwyer